COMMUNITY
While we've been cooking up traditions with friends and family for decades, we're also happy to support community initiatives such as sponsoring little league teams, donating to fundraisers, and hosting events. If you have questions regarding potential opportunities, please stop by the restaurant and ask for Rich.
We'd also love for you to be a part of our Sammy's community online. See what our fans are saying and join the conversation!

- Like us on Facebook
- Follow us on Twitter
- Follow us on Instagram
- Join our email list to receive monthly coupons
2016 Business of the Year
In February, 2016, the Hibbing Chamber of Commerce named Sammy's Pizza its 2016 Business of the Year!

Check out the feature article, here: http://bit.ly/1PhuTtd
63Rd Anniversary DAV Donation
In honor of those who have served, during our 63rd anniversary celebration, we donated a portion of our proceeds to our local Disabled American Veterans (DAV) Chapter - a collective of great individuals who we we're very happy to have been able to support.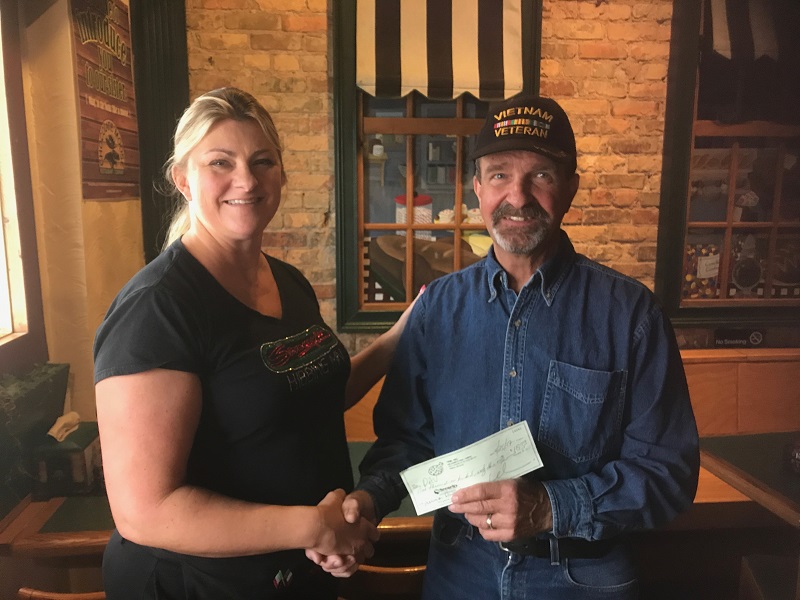 We presented Dave Zozgornik, Commander of our Hibbing DAV chapter with a check for $1,193.19 — which was 25% of our proceeds on April 20, as part of our 63rd anniversary celebration.